Okayama
to Tokyo...One hour
30 minutes to Osaka...45 minutes
Comfortable living and learning! That is Okayama
Okayama has been ranked number 2 in Japan as a city people want to live in. It is also the sunniest city in Japan with little likelihood of natural disasters, and a great variety of good food. It takes only 1.5 hours by plane to Tokyo and 1 hour by Shinkansen to Osaka.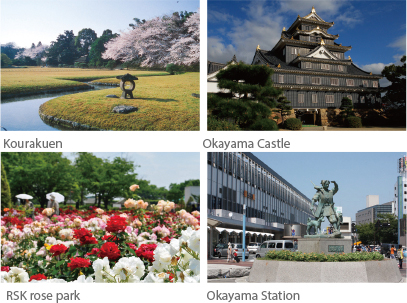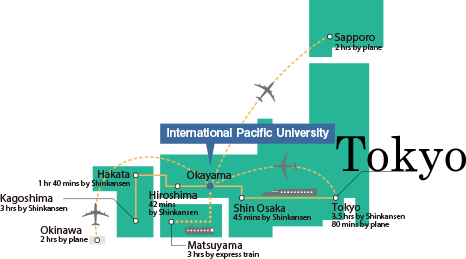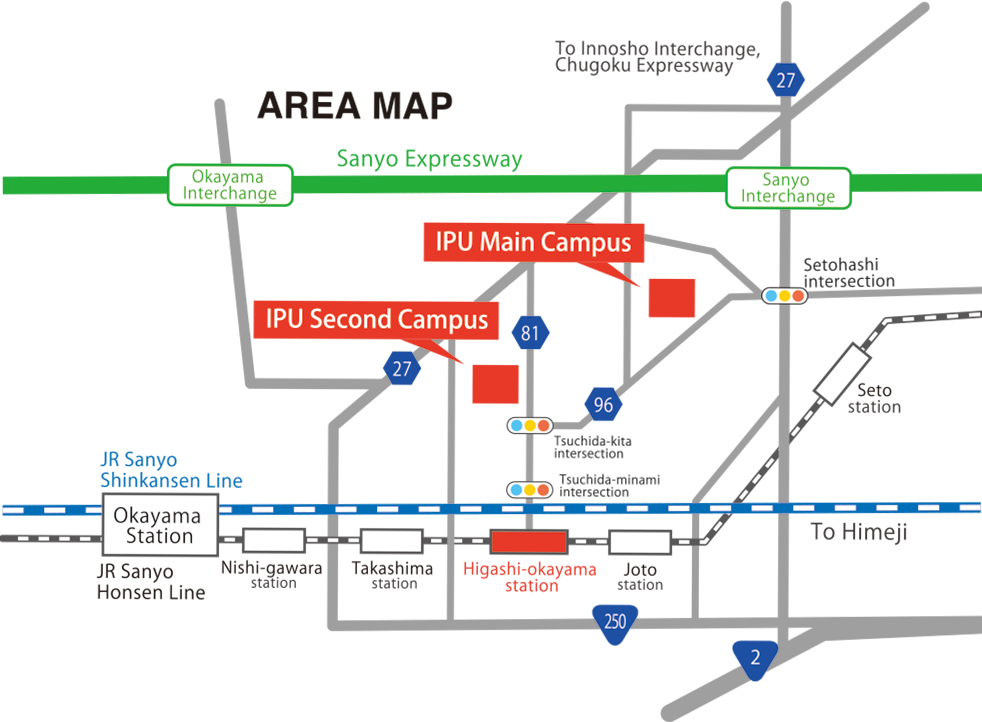 Cheap, Quick, and Delicious!
Delicious meals at IPU's Cafeteria act to support students in their study
There are plenty of delicious and ?lling meals to choose from.
There are daily and weekly menu changes, so you won't get tired of eating there everyday!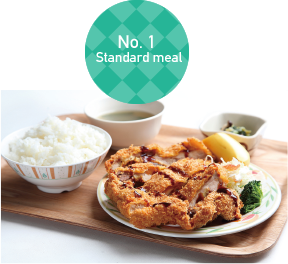 Jumbo Chicken Cutlet Meal
A must-have at the cafeteria ? supersized and tasty!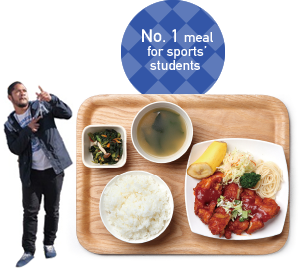 Fried Chicken with chili sauce
One of our daily meals.Simply delicious!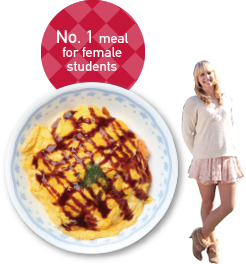 Rice Omelet
(ketchup-?avoured friedrice wrapped in eggs) Served with soup