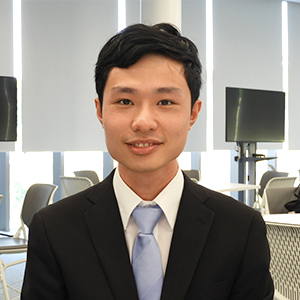 PHAM DUC MINH
Vietnam
My feeling when I first visited the school was that the school had a beautiful landscape and quite modern facilities, meeting the increasing demands of comprehensive education in both knowledge and physical for students. And most of all, what I feel really worthy of respect is the teachers' concern for international students like me. International students often have many difficulties such as language barriers, culture as well as problems arising in everyday life. At times like that, it's the teachers who listen and help us! I remember one time in the night when I had a stomach ache, the dorm manager did not hesitate to take me to the hospital and quickly supported my hospitalization procedure. While I was at the hospital, my Japanese teacher often visited and bought many food items, also brought books to lecture for me. In addition, teachers are very dedicated to teaching in the lessons and are always ready to answer questions as well as try to help students as much as possible. I am very happy to study in an extremely positive and friendly environment with international students like in the Japanese IPU.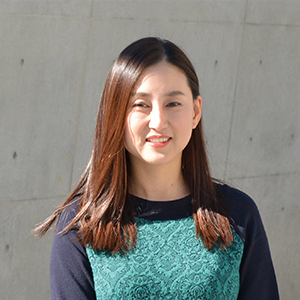 LEE WONYOUNG
Korea
I worked for an airline company in Korea before coming to IPU, and that job required me to offer a variety of services to many people.I came to Japan to learn the Japanese way of treating people and sophisticated manners for my next career. I like Japan even more after experiencing customer services myself in Japan. Here at IPU, lecturers teach us with enthusiasm and give us a lot of knowledge. I am having a fulfilling life by understanding different cultures and helping each other. I feel that I can grow as a person through the experience at IPU. I will make every minute count and keep challenging to make my dreams come true.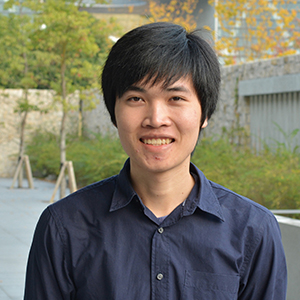 PHAM NGOC VU
Vietnam
I have learned in an international environment, and the experience made me grow as a person. I have made a lot of friends, and learned many things. Everyone here is really friendly, and we enjoy life at IPU.Studying in Japan is sometimes tough. In my case, I found it difficult to communicate with other students and lecturers in Japanese when I first came to Japan. However, I have studied Japanese really hard with support and encouragement from lecturers and friends, and now my Japanese skills have improved. Living by myself was another challenge as I needed to do everything by myself. I could overcome these difficulties with support from my friends, family, and the lecturers. I keep trying to achieve my goals.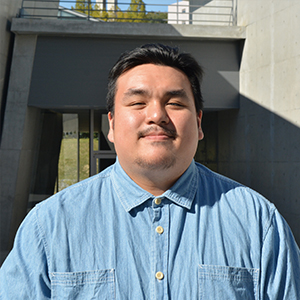 CHANG HAO WEI
Taiwan
2 years ago when I first entered IPU, I felt a little lonely as my Japanese skills were not good enough and it was difficult to communicate with Japanese students. However the classes at IPU made me confident with my Japanese skills, and gave us opportunities to get along with other students. Now I enjoy the life at IPU.I would like to be a global person in the future, and I think English is essential to achieve the goal. IPU give us many opportunities to use English inside and outside of the classroom. At IPU, we can learn business in a practical manner so that we can apply what we learned to the future. I'm sure I can achieve my goals by learning specialized knowledge with students from more than 10 countries at IPU.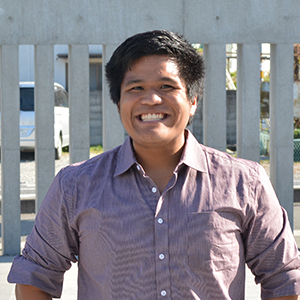 MERTO RANDOLPH REY CARMONA
The Philippines
I have been able to make friends with Vietnamese and Uzbekistan and of course Japanese.There is a saying, "Strangers are friends you haven't met yet". You will face some troubles studying abroad. Just remember to keep your head held up high and be optimistic. If you ever have a chance to do something you have never tried, do it. Wanting to study abroad was due to the fact that I wanted to learn a new language which resulted into experiencing a new culture and new life.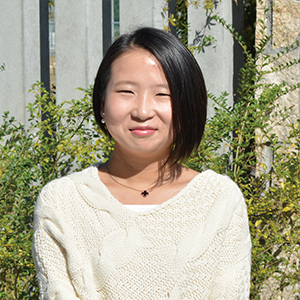 CAI SIYI
China
While studying Business, I study English and Spanish, and participate in volunteer activities. I was not sure what I would do in the future before I came to IPU, but the lecturers helped me find one. Now, I am doing my best to achieve my dreams with the support from the lecturers. I am currently doing research on global companies and wishing to go to a postgraduate school to extend my knowledge. IPU will help us achieve any dreams.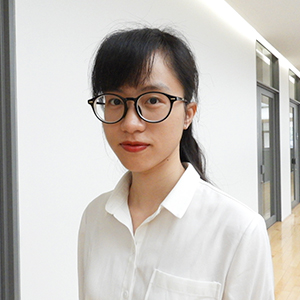 NGUYEN THI MAI PHUONG
Vietnam
If you want to explore new aspects of yourself, then IPU International University is a destination for you. Here, students not only have the opportunity to accumulate professional knowledge and practical experience, but also can improve and develop themselves through participating in the school's diverse clubs. Since my first year, I have been participating in IPU's Karate Club and I have been a member of the club for 2 years now. From a person who is not good at physical exercise, I have improved my health through regular Karate training. Along with making progress, practicing karate is also a way to train a strong will and calmness. I am happy to see myself growing up day by day, and this has helped make my IPU years become a valuable time for me.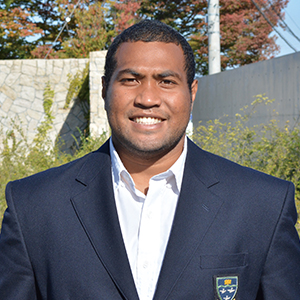 APOLO REGU TABUALEVU
Fiji
Coming to IPU was a very interesting choice as it was a relatively new University. I saw it as an opportunity to be part of helping IPU become a great University. As a bonus, IPU have a rugby team. It is my 3rd year now and I am finally comfortable in the IPU way of life. My communication is much improved and the classes are getting better with more variety.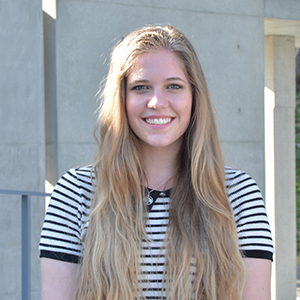 WATT ABBEY LEE
New Zealand
Since coming to IPU, right from the first week, countless opportunities have been offered to us along with the support we need to undertake them.The other international students have been nothing but warm and welcoming. They have helped us settle in and kindly answered the endless questions we threw at them.This opportunity will help you grow a thick skin and teach yourself to identify your individual strengths and weaknesses.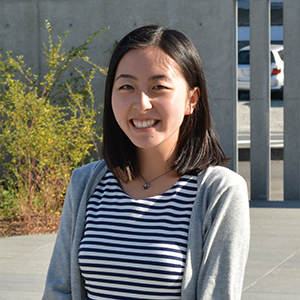 SALLY YEP
New Zealand
I am studying in an environment filled with students from around the world, who also share the same goals and passions as me. Being here at IPU, I have had so many experiences, such as helping IPU with Open Campus, becoming a volunteer outside of IPU, to helping Japanese people learn my native language- it has been very fun.I have so many opportunities to use and improve my Japanese inside and outside of the classroom. Everyday is a challenge. But thanks to IPU, my Japanese and confidence has improved significantly.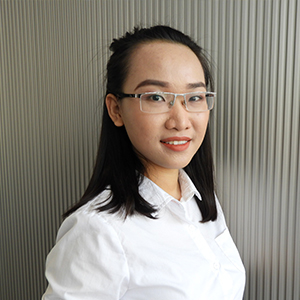 NGUYEN ANH NGAN HA
Vietnam
IPU is a wonderful place where I can have a chance to experience, to learn and to challenge myself. After 2 years in IPU, I have participated in many interesting activities such as English-teaching volunteering activities, Business plan contest and Student projects with industry. Thanks to these activities, I not only have improved my communication skills, teamwork skills and problem-solving skills but also have acquired more invaluable knowlegde about Business Administration. When there's still a half way until my graduation, I want to experience as much as possible to make my university life become an unforgettable memory.
TRAN HUU ANH QUANG
Vietnam
Nowadays, international students find it really difficult to seek for employment in Japan. In order for me to succeed in job searching, my determination and the guidance from teachers are the most essential elements. While studying at IPU for three years, I have acquired many skills and knowledge, through school activities participation and I have received several honor roll certificates. Besides from developing my strength throughout the years, I am capable to surmount my fears and weakness. As I attended the very first course of the bachelor of business administration, there was no guidance from the seniors. However, I am really grateful to receive many support from the teachers. They taught me step by step from finding a company, handling resumes to carrying out an interview. Unexpectedly, within only two months, the job hunting ended successfully; I have received a job offer from an IT company that is on my wishlist.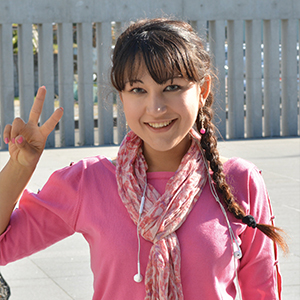 DJURAEVA KARINA
Uzbekistan
I really like IPU! I'm glad that I chose IPU. Through interaction with Japanese students and international students, I could learn not only Japanese but also English and other cultures. Even though I find it a little difficult understanding some technical words, I will not give up as I need to overcome these difficulties to succeed.Classes are lively, and studying at IPU is really fun. I am happy to be an IPU student.