IPU Supports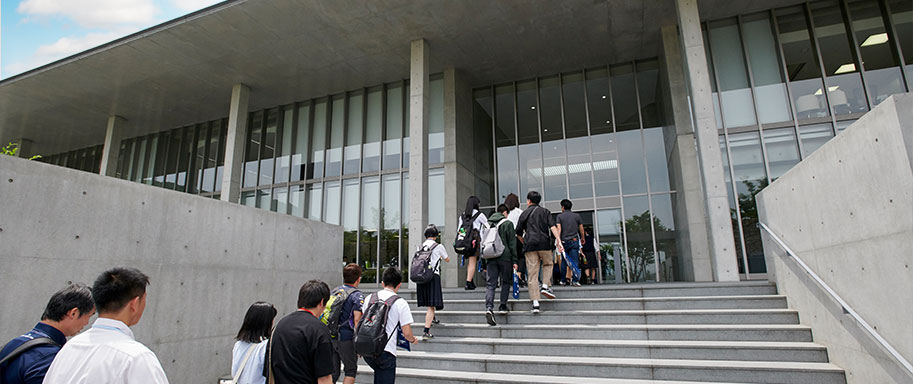 Study abroad at a university like no other
IPU supports students individually so they succeed
There are a number of unique features at IPU.
The support for each individual student is one of them.
The staff at the IPU Global Centre support international students, addressing any matters with which they need help ‒ starting a collegiate life in Japan, academic matters, future career paths, for instance.
Like a big family, IPU supports students and leads them to their success.
In classroom, sportsandcub activities, internships and job hunting, both students and staff at IPU try their best so that they can optimise their experience.
You may want to ask such questions as:
'Where is the best place to shop?'
'What papers will be good to take for my future?'
'How can I find a part-time job?'
'I would like to do some volunteer activities.'
'I want to know Japan better. I want to make
Japanese friends.'
'I feel unwell. Should I see a doctor?'
Whatever your questions are, the IPU Global Centre always welcomes you and helps you find answers.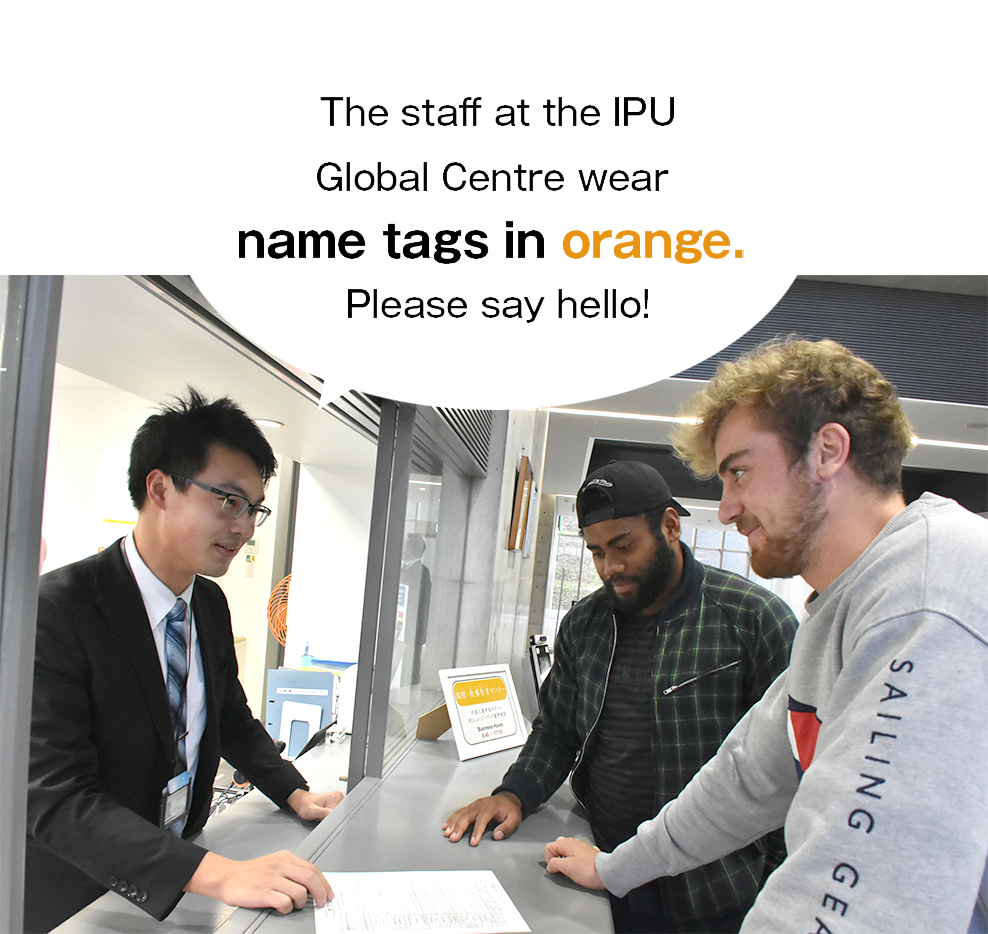 POINT
Global Study Office
Provides international students with Japanese lessons and support classes, including preparation for the Japanese Language Proficiency Test.
International Exchange Office
Organises e vents a nd a ctivities for international students to meet and interact with people in the local community.
International Student Support Office
helps international students prepare to come to Japan, including submitting their visa application, and settle into the new environment.
Global Linkage Office
continues to develop links with IPU New Zealand and universities abroad so both students and staff can study and research internationally.